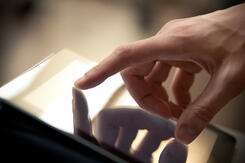 The world is more connected and mobile than ever before. To take advantage of these changes and to get ahead of your competition, your IT network needs to be more flexible, more secure and always available.
Yet, a huge majority (90%) of businesses said that they lose access to critical systems on a regular basis. Systems like mail servers, back-end systems, and file servers are all liable to cause issues, leading to costly downtime on a monthly basis.
Taking IT into their own hands
But that isn't the end of it. New security issues arise when files are lost or delayed due to system availability issues. According to more than three-quarters (76%) of IT professionals, when internal technology comes up short, employees regularly turn to consumer-grade tools, such as Google Drive or email, to send and access confidential information. These tools are not always protected at the same level of security as your internal systems, compromising your business-critical and confidential data.
Risks and security
As we can see, this new era of IT means higher risks and a greater importance put on security. But we also see employees taking downtime into their own hands, undermining your security efforts and increasing risk. Does your in-house IT support team have the skills, processes and systems in place to protect your business without eating up your budget?
Proactive not reactive
This new era of IT means that businesses need to preempt this downtime and develop an IT support infrastructure that both keeps their business secure and fosters innovation. Instead of simply accepting that critical IT infrastructure is inevitably going to go down at least once a month, a proactive IT support team would find out why the issue occurs and work towards fixing it once and for all.
How can IT support get systems back online quickly and efficiently? Are there any issues how IT support tickets are raised? Is new infrastructure needed to manage peak usage?
These are the kinds of questions that your IT support team should be asking in order to get out in front of these critical issues – to make proactive headway in actually solving the issues and creating a better, more streamlined approach.
What's more, this proactive approach will save you money in the long-term. For example, did you know that downtime costs the majority of small and medium sized enterprise over £11,500 an hour? That's money your IT support could be saving by solving issues before they arise.
A solution
One solution is to outsource your IT support to a specialist team. They will act like a pool of shared resources with a dedicated service-level agreement (SLA). That means you can access the expert help you need, for any problem at any time. Furthermore, they will work to fix your issues before they arise, suggesting improvements to your system that will increase performance and efficiency while dramatically reducing downtime!
For more advice on how to improve IT support, download our free eBook 'Don't get stuck in an IT rut' and discover how managing IT support in-house is holding back your business.